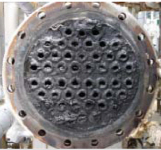 Although scales have long been a consistent and challenging issue among field engineers in various industries, no single solution has yet been able to achieve fully satisfactory results. Over the last several decades, many new technologies and methodologies have appeared and disappeared in industrial markets but this long plaguing issue still remains unsolved and is awaiting a revolutionary solution more powerful than ever before. Especially, in many oil and gas fields scale problems have not only caused significantly reduced production but also threatened field workers.

To date, people have coventionally tried to solve their scale problems through chemical methods. However, it turned out that chemical approaches were often inevitably accompanied by other subordinate problems encompassing unavoidable downtime, increasing labor cost, pipe corrosion, and environmental contamination.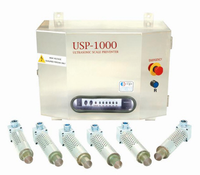 Morko (manufacturer) noticed early on the various problems caused by scale, which can be found in many industrial sites, and poured all of its efforts into R&D in order to find a powerful solution by utilizing an ultrasonic approach. The USP (Ultrasonic Scale Preventer) was developed and produced as a result of enormous efforts that were undertaken by the Morko engineering team.

The USP of Morko opened a new age for the solution of scale problems with its unique and revolutionary method that uses a completely different approach from current strategies. As this approach is based on the vibration, acoustic streaming and cavitation generated by ultrasonic waves, it is a safe, efficient, and cost-effective solution that is free from the various problems that are usually expected from chemical methods.